Ricardo Mollá, trombone soloist
Ricardo Mollá received his Bachelor's Degree in trombone at the Conservatorio Superior de Música Oscar Esplá in Alicante (Spain) and the Hochschule für Musik, Theatre und Medien Hannover (Germany) with Javier García and Jonas Bylund, respectively. Personally invited by Joseph Alessi, principal trombone of the New York Philharmonic, he was awarded a scholarship by the Artists' Society of Spain (AIE)[1] and Foundation JONDE-BBVA to study at the prestigious The Juilliard School of New York where he obtained a Master's Degree in Classical Music.
Besides this, he was a member of the Spanish Brass Academy, studying with Guillies Milliere, Indalecio Bonet and Carlos Gil. In addition, he has attended advanced courses and masterclasses for trombone with teachers as Michel Becquet, Christian Lindberg, Ian Bousfield, James Markey, Colin Williams, David Rejano or Mark Hampson.
[1] Association of Spanish Artists and Performers.
His debut as a soloist was in Carnegie Hall (Recital Weill) after winning the first prize in the New York Artist International Competition.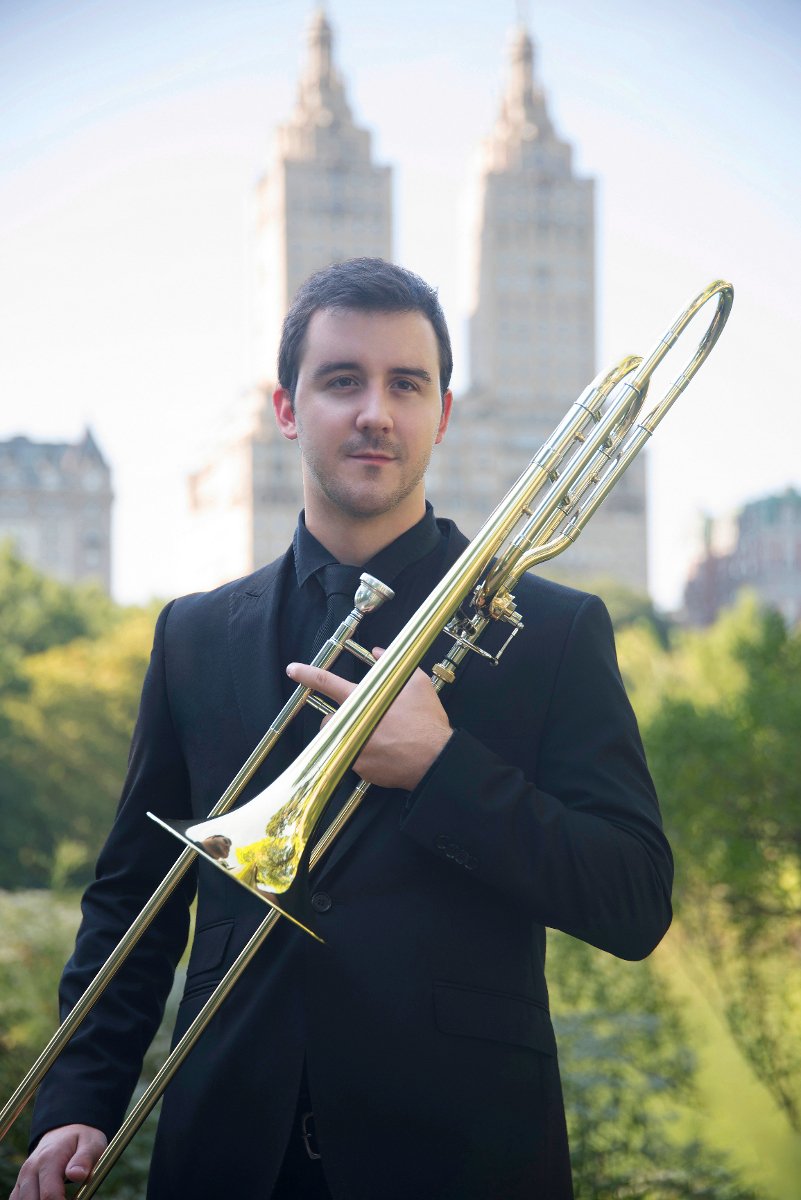 "The first time that I listened to Ricardo, I realized that he had a special personality. Today I can state that his talent is as strong as his love for music. As a musician, Ricardo has always something to say".
— Joseph Alessi (Principal Trombone of The New York Philharmonic Orchestra and professor at The Juilliard School).
Throughout his career Ricardo has received awards in more than twenty national and international competitions, including the Concurso Permanente Juventudes Musicales of Spain, the Certamen Nacional de Interpretación Intercentros Melómano of Spain, the INTERMUSICA International Competition (Austria), Die Hannoversche Börse der Musiktalente (Germany), the Recontre International des Cuivres de l'IMEP (Belgium), the Concorso Internationale Citta di Chieri (Italy), and the International Virtuoso Competition (USA).
As a trombone soloist, he has performed in the Lucerne Festival (Switzerland), the ManiFeste IRCAM of Paris (France), the Spanish Brass Festival (Spain), the Recontre International des Cuivres (Belgium), the FOCUS! Festival of New York (U.S.A.), and the International Trombone Festival; and in prestigious venues around the world such us Carnegie Hall (Recital Weill) of New York (EEUU), KKL-Luzerne (Switzerland), National Auditorium of Music of Madrid (with the Chamartin Symphony Orchestra), Palau de la Música of Valencia (with the Orchestra of Valencia), and Monumental Theatre of Madrid (with the Radiotelevision Orchestra of Spain (upcoming concert)).
He has collaborated with many professional orchestras which include the Esemble Intercontemporain of Paris, Hannover Opera, National Orchestra of Spain, Radiotelevision Orchestra of Spain, Orchestra of Valencia, Bilbao Symphony Orchestra, Malaga Philharmonic Orchestra, Orchestra of Extremadura, Juilliard Orchestra, Lucerne Festival Academy Orchestra, the Lucerne Festival Alumni, Malaysian Philharmonic Orchestra and the Danish National Symphony Orchestra, among others. With these orchestras he has played under the baton of conductors such as Pierre Boulez, Simon Rattle, Alan Gilbert, Heinz Holliger, Matthias Pintscher, David Robertson, Peter Eötvös, Edward Gardner, Joel Sachs o Pablo Heras Casado.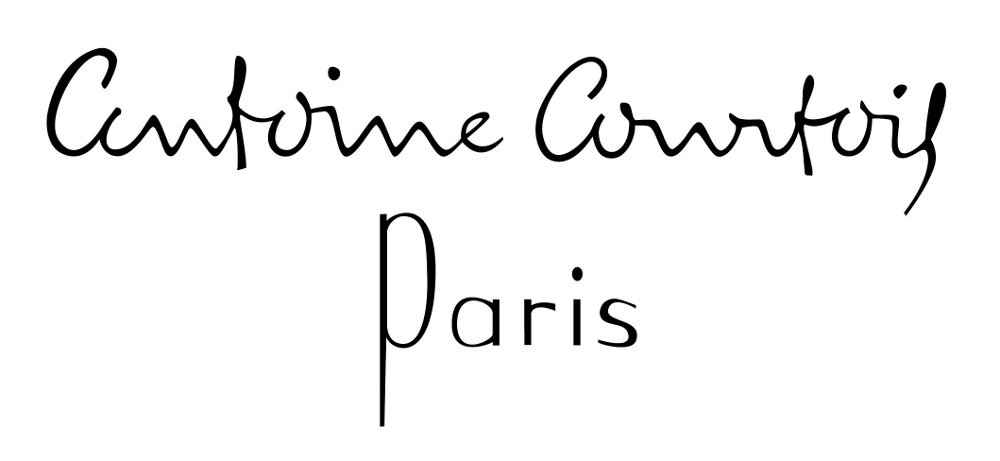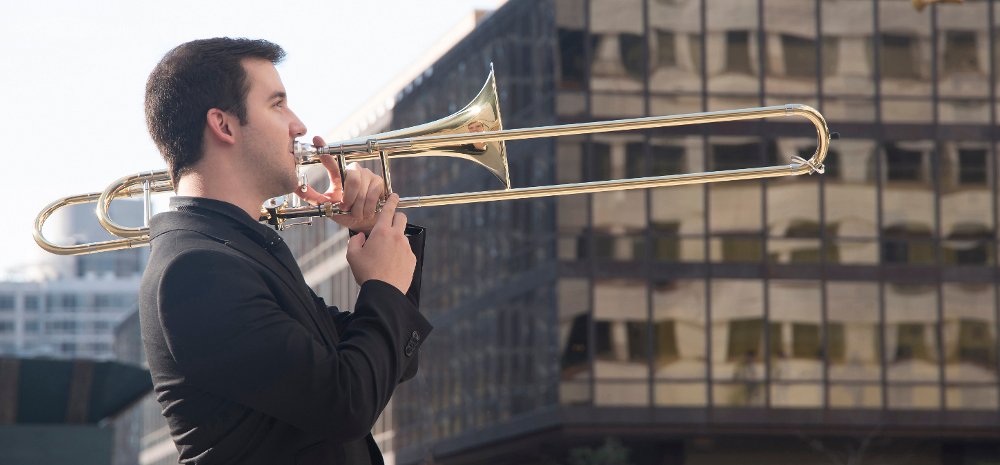 In the field of pedagogy, he has been invited to give courses, masterclasses, and talks in Europe, North America, South America and Asia, including the National University of Singapore's Yong Siew Toh Conservatory of Music (Singapore), University of Antioquia (Colombia), Escola Profissional de Musica of Espinho (Portugal), Conservatorio Superior de Música of Alicante (Spain), Conservatorio Superior de Música of Málaga (Spain), Conservatorio Superior de Música of Palma de Mallorca (Spain), Conservatorio Profesional "Victoria de los Ángeles" of Madrid (Spain), Conservatorio de Música of Valladolid (Spain), and the Conservatorio Profesional de Música "Ángel Barrios" of Granada (Spain), among many others.
Since the summer of 2015, he is the Director of the Numskull Brass Festival Caudete. Ricardo currently splits his time between working as a trombone soloist, composing and giving talks about several music topics. He is a founding member of the group Numskull Duo and since 2015, artist of the brand Antoine Courtois.
Ricardo Mollá worked as Principal Trombone of the Malaysian Philharmonic Orchestra for the season 2016-07. For the season 2016-07, Ricardo Mollá worked as acting-Principal Trombone of the Danish Radio Symphony Orchestra.
"Besides his natural gifts, he has a high technical level and develops a sensitivity in all the different repertoires that he addresses.
Despite his young age, he has demonstrated mastery coupled with good maturity".
— Gilles Milliere (Proffesor at the Conservatoire National Supérieur de Musique et Danse de Paris, conductor and ex-soloist of the Orchestre de l'Opéra de Paris).