Last Saturday, July 11th 2015, the very first night of the Concert for Two Trombones and Orchestra took place in El Palau de la Música in Valencia.
Valencia Orchestra, under the direction of the master Gaspar Sanchís, together with the soloists Michel Becquet and Jörgen van Rijen, were in charge of its interpretation.
With this premiere, the concert came to an end, celebrated in El Palau de la Música of Valencia, being the closing of the International Trombone Festival 2015.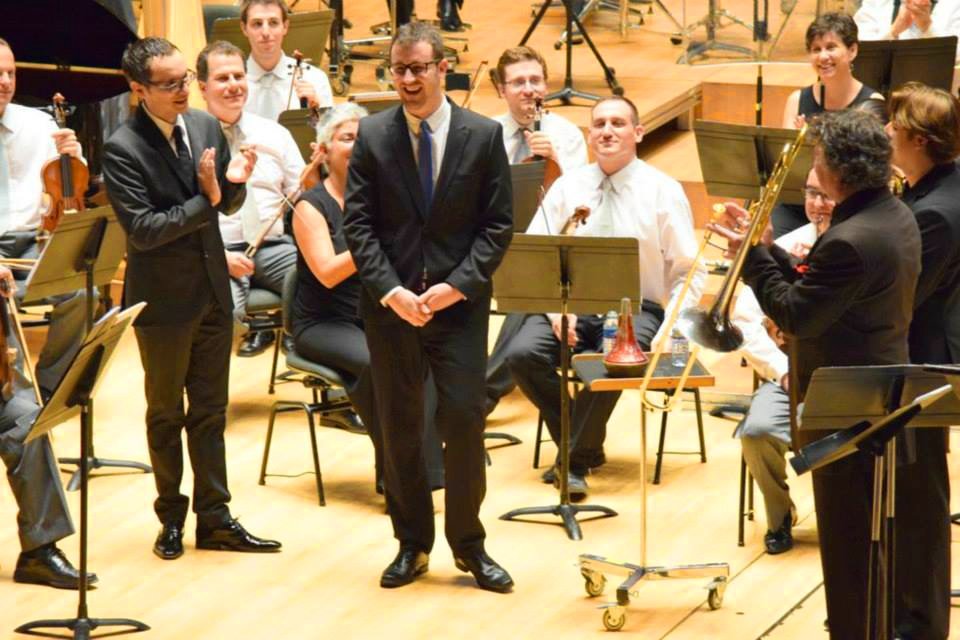 About the premiere of the Concert for Two Trombones and Orchestra, the composer Eric Ewazen wrote:
"It was just exquisite.  Beautiful harmonies, gorgeous orchestration and such lyrical lines.  The Shape of the entire piece was perfect. From the rich opening gestures, to the wonderful energy in the 1st movement, to a genuinely lovely and poignant 2nd movement, filled with wonderful orchestral colors, to the celebratory finale, it was a joy to listen to.   You could also tell how much the soloists loved playing it, too.  You could hear every note they played crystal clear and yet, the composer gave the individual orchestra members wonderful, complimentary melodies as well so everyone could enjoy the experience. I think piece destined to become one of the true staples of the repertoire".
Jörgen Van Rijen wrote:
"The piece is great! It is beautiful, diverse and challenging and I think it is a big contribution to the repertoire of our instrument".